Display of prestigious classic spiders in the trade centre foyer

Fashion show

Rallies

Talk shows

Screening of clips of films featuring spiders

Book presentations. Interviews with celebrities

Test drives of exclusive cars and much else besides
Spiders, or Cabriolets, call them what you will. Cars that represent passion, lifestyle, a philosophy that makes driving and journeys exciting. Those visiting the fair know what to expect… The world of open-top cars!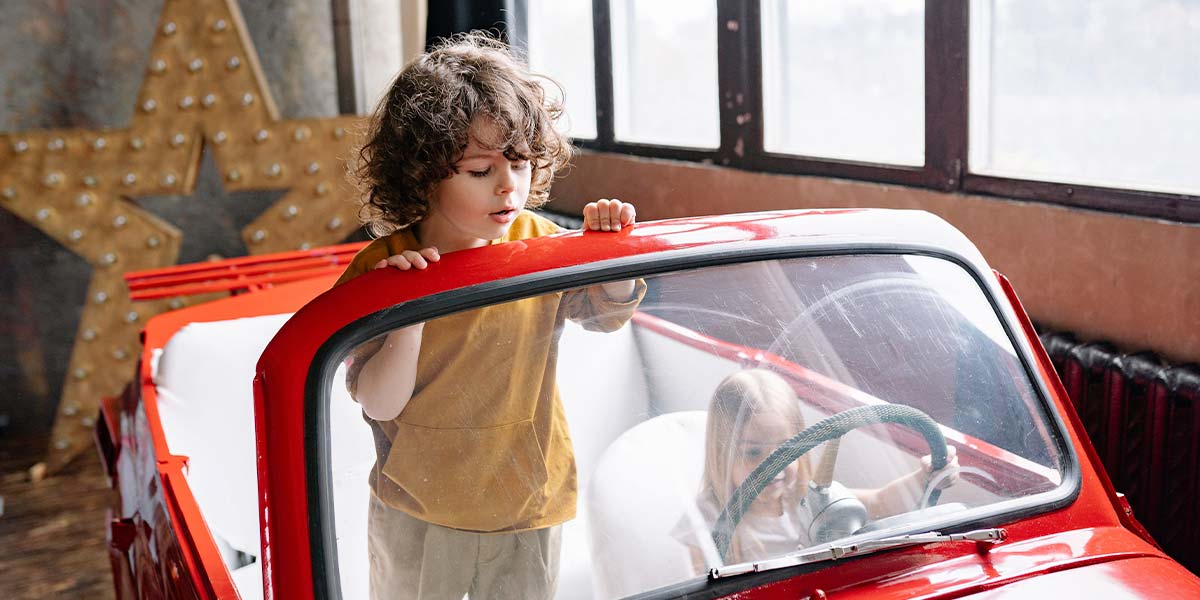 1 – Interviews of celebrities
Besides the cars on display, there are various meetings and interviews to see at the fair. Here are some of them:
Friday 1 April, 16.00 – video interview with Giancarlo Minardi, the constructor from Faenza who competed in Formula 1 races for several years and now devotes his time to training drivers of the future.
Saturday 2 April, 14.00 – The journalist Mario Simoni interviews: Mario Righini, the owner of an incredible collection of cars that would be the envy of all the museums in the world, including the priceless Auto Avio 815, the first car made by Enzo Ferrari after the war, and Emanuele Prignacca, president of the HRC Fascia d'Oro club.
Saturday 2 April, 15.00 – Engineer Mauro Forghieri, authentic legend of world motoring, is interviewed by the journalist Daniele Buzzonetti.
Sunday 3 April, 10.30 – Mauro Battaglia interviews Nicolò Luzzago, the vintage car market between tradition and innovation.
The young entrepreneur leads the historic family business, one of the most important in the sector, towards the future.
Sunday 3 April, 11.30 – meeting organised in partnership with Scuderia Tazio Nuvolari Italia to remember the figure of Cesare De Agostini, the sports journalism legend who passed away recently. The speakers, moderated by Gian Carlo Benedini, are:
Fabrizio Rossi, collector, President and founder of the OM International Register. He worked with Cesare De Agostini on the completion of three volumes on the history of motoring including the book Nuvolari Intimo.

Mauro Negri, President of the Fondazione Negri of Brescia, which possesses important photographic archives starting from the beginning of the 1900s; publisher of numerous books also on the mechanical industry and motors. He worked with Cesare De Agostini as editor and in the search of photographic images.
Saturday 2 April, 15.00 – Daniele Buzzonetti presents his book La Ferrari nel cuore. Mauro Forghieri, volume edited by BPER Banca.
Saturday 2 April, 16.00 – Presentation of the book Alfa Romeo GTV e Spider by Ivan Scelsa (Giorgio Nada Editore).
3 – Screening of film clips
During the three days of the Fair – a series of film clips featuring spiders: The Graduate, Il sorpasso, La dolce vita and many others, organized by the Ennesimo Film Festival.
Saturday 2 April, from 11.00 to 17.00 – Lots of extraordinary cars of the HRC Fascia d'oro will set the scene outside the Fair for the first 'Spider e Cabriolet' edition. The Z3mendi club will also be there with their fantastic BMW Z3s.
5 – Haute couture fashion shows
Sunday 3 April, from 11.00 to 17.00 – At different times, haute couture fashion shows organized by Creative Lab by Patrizia Argilli